Atlantia Food Clinical Trials: UCC Teagasc collaboration creates expertise and employment.
Atlantia Food Clinical Trials Ltd is an independent clinical research organisation (CRO) whose core competency is in designing and executing human dietary intervention studies and food human intervention studies in the area of digestive health.
Atlantia works with client companies to design a study most suitable for their products in accordance with European Food Safety Authority (EFSA guidelines, agreeing the most suitable end-points and statistically powering studies to ensure that studies will meet requirements.
Since 2012, any health claim made on a food product label in the EU must be approved by the EFSA, following a thorough review of a company's dossier of data, including data from randomised clinical trials (RCTs), showing the health benefit of the food ingredient. But RCTs for food ingredients differ significantly from drugs trials in patients, and need to be designed quite differently as they must be conducted in a healthy population and will produce a smaller effect size than pharmaceuticals.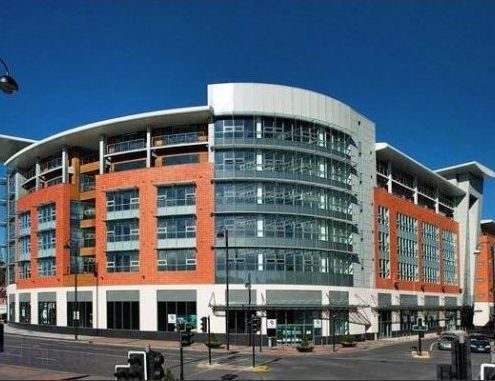 The team at the APC Microbiome Institute (UCC Teagasc collaborative SFI Funded Research Centre) identified an opportunity to develop an innovative, food-focussed, clinical trials company, and it was from this that Atlantia was born. Since its foundation in 2013, Atlantia has established the expertise and strategies to provide clinical trials and other expertise to food companies, and develop an international leadership reputation in this rapidly growing area. Atlantia was originally housed in the UCC GatewayUCC Incubation facility and grew to such an extent that it moved out into independent dedicated premises in Blackrock, Cork in late 2015. Due to rapid expansion and growth Atlantia moved again in late 2017 to larger premises in Blackpool, Cork.
By the end of 2017 Atlantia employed 27 highly qualified employees, including researchers trained to postdoctoral level, research nurses, nutritionists and medical doctors, and management and operations personnel. It also supports jobs in other Irish companies in areas such as specialised lab analysis and medical supplies.  Atlantia has grown sales revenues 100% year on year since 2013 reaching €4 million in sales in 2017. Most of the sales are to non-Irish companies, thus bringing significant foreign income to Ireland. In recent years, Atlantia has grown its global presence and now has sales agents in Singapore, Europe and a fulltime US sales executive and the company has active plans to develop a US subsidiary. Atlantia has developed an international client base of SME and multinational food and consumer health companies and demonstrates clear leadership in this sector.  It success was recognised this year through its nomination for the "Cork Company of the Year awards"
There is ongoing collaboration between Atlantia and the APC in commercial and academic studies and the presence of Atlantia has enabled APC/UCC to present a complete offering to industry across the research spectrum from lab-based to pre-clinical and clinical studies. APC/UCC is currently in advanced discussions with at least 2 companies for collaborative research projects that will also involve clinical studies to be delivered by Atlantia.