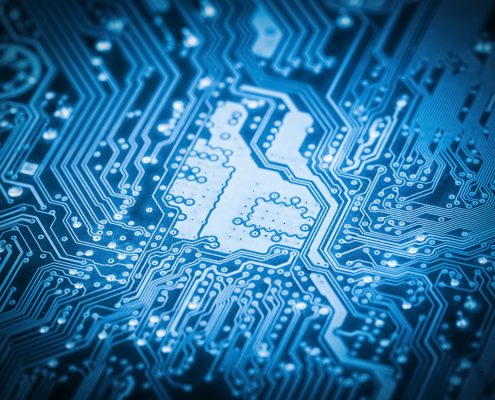 Micro-Fabricated Inductors for Power-supply-in-package
Mobility, form – factor and battery life are key in consumer electronic design today. Battery life requirements have motivated a move from inefficient linear regulators to more efficient switching regulators. However, the disadvantage of the switching regulator is that it is generally a multiple component solution, requiring external, discrete components placed alongside an active semiconductor device. This disadvantage can be reduced if these passive components can be miniaturised and integrated into the package, or on – chip, so as to achieve a single chip switching converter or "Power supply on Chip" (PwrSoC). The most important and challenging device to integrate is the inductor, since it is often physically large, and not usually compatible with semiconductor device package technology. This technical challenge has been addressed by the new Tyndall integrated micro – inductor technology.
Click here to read more.